Apple Debuts FaceTime for the Mac, Beta Available Today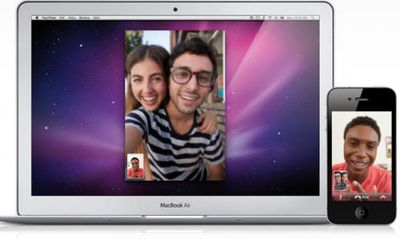 Steve Jobs announced
FaceTime video conferencing for the Mac
at today's
Back to the Mac
event. The new feature allows Mac users to communicate via FaceTime with other Macs and other Facetime-capable devices including the iPhone 4 and the 4th-generation iPod touch.
"FaceTime makes video calling to or from mobile devices easy for the first time," said Steve Jobs, Apple's CEO. "We've sold more than 19 million FaceTime-ready iPhone 4 and iPod touch devices in the past four months, and now those users can make FaceTime calls with tens of millions of Mac users."
A beta release of Facetime for the Mac will be downloadable today from Apple's site at http://www.apple.com/mac/facetime/. Jobs noted that there are already more than 19 million Facetime-capable devices in use today.