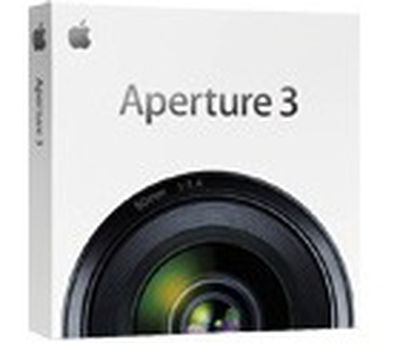 Apple today released Aperture 3.1, bringing compatibility with the new iLife '11 suite as well as a host of bug fixes and improvements.
This update improves overall stability and performance, and addresses compatibility with iLife '11. It also includes a number of specific fixes in the following areas:
- Performance when opening large libraries
- Performance when exporting heavily-adjusted images
- Importing iPhoto Libraries
- Relinking to referenced images after importing an iPhoto Library
- Importing photos and videos from iPhone or iPad
- Upgrading libraries with images containing Spot & Patch adjustments
- Duplicate detection of audio and video files
- Face detection on RAW+JPEG pairs
- Rendering of thumbnails used in Faces view
- Rendering of images scaled to below 100% in Viewer
- Image quality on straightened images
- Applying Red Eye correction
- Rendering thumbnails when reprocessing masters
- Searching libraries containing a large number of keywords
- Applying photos to GPS track paths
- Export of GPS data when using Export Metadata command
- Handling of color profiles in Print dialog when using Loupe
- Applying and removing slideshow Photo Effects
- Slideshows containing video clips
- Tethered capture
- Library database reliability
- Library repair
- Updating vaults
The update is recommended for all users of Aperture 3.
Full details are available in the release notes for the update. Aperture 3.1 weighs in at 357.55 MB and requires Mac OS X 10.5.8 or Mac OS X 10.6.2 or later.