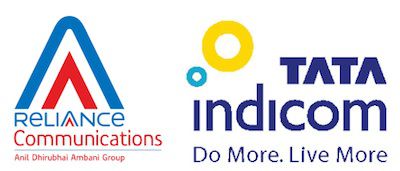 As we
noted
last wek, Apple's plans for a CDMA-based iPhone aren't limited to the United States, as the company is apparently also in talks with China Telecom to bring the new iPhone to that carrier as well.
The CDMA news expands even further today with a report from The Wall Street Journal claiming that Apple is also in talks to bring the iPhone to two Indian carriers that operate their networks on the technology standard.
The talks with Reliance Communications Ltd. and Tata Teleservices Ltd. -- which offer mobile phone services based on CDMA technology -- come soon after news that Apple is making a version of its iPhone that Verizon Wireless will sell early next year in the U.S. Verizon Wireless offers mobile phone services based on CDMA technology.
"Tata has been in talks with them [Apple] for four to five months now," said one person familiar with the negotiations.
"This [talks] has been going on as India is a big market for CDMA. It [any launch] should benefit both parties," the second person said.
According to the report, no information on a timeframe for an announcement is yet known.
India offers about 135 million users of CDMA-based phones, 20% of the country's mobile phone user base. Smartphone use remains low, however, although it is growing rapidly. According to data cited in the report, Nokia was responsible for 71% of the Indian smartphone market in the first half of 2010, with Apple's existing presence in the country representing less than 1% of the market, or fewer than 25,000 iPhones sold.
Pricing has been an obstacle for Apple when it comes to the iPhone, where a lack of carrier subsidies sees the cheapest iPhone available for about $670. The iPhone 4 is also not yet available in India, where Apple has partnered with Airtel and Vodafone to offer service on older models for the past two years.