Investigation Into Lost iPhone 4 Prototype Wrapping Up, Jobs Interviewed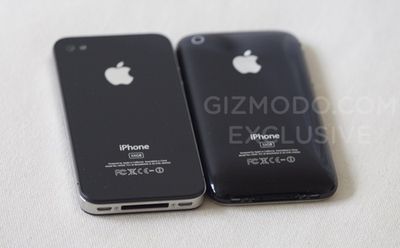 CNET reports
that the police investigation into the circumstances surrounding the disappearance of a lost iPhone 4 that subsequently
made its way
into the hands of
Gizmodo
appears to be nearing an end.
Stephen Wagstaffe, chief deputy district attorney for San Mateo County, Calif., told CNET today that police are close to wrapping up their theft investigation and could forward their final report to his office within the next few weeks. Wagstaffe will then review the information and determine whether to file criminal charges.
According to Wagstaffe, police interviewed a number of Apple employees, including CEO Steve Jobs, in connection with the case. No details on the results of those interviews have been revealed.
The prototype iPhone, which had been in the possession of an Apple employee for field testing purposes, was either lost in or stolen from a bar in Redwood City, California back in March and eventually purchased by Gizmodo. Police seized a number of items from Gizmodo editor Jason Chen's home in connection with the investigation into whether any wrongdoing was committed in the chain of events.
Gizmodo has claimed that its employees did nothing wrong, at least partially claiming protection under journalist shield laws. Others, however, have pointed to California laws regarding requirements for the handling of lost property as potential cause for charges to be filed against one or more of the parties involved.