Will AirPlay Stream Hulu or Other Video Apps to Apple TV?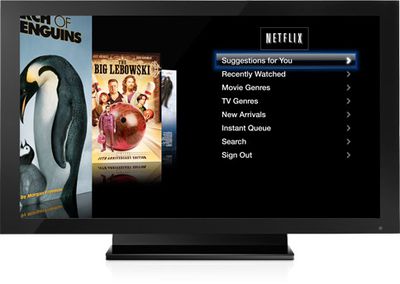 One of the most anticipated features in iOS 4.2 is the introduction of AirPlay for Apple TV. AirPlay will allow you to stream audio and video from your iPhone, iPod Touch or iPad directly to your Apple TV.
With AirPlay, you can stream it all from your iPhone, iPad, and iPod touch, too. So if you feel like watching a movie you have on one of your devices, you don't need to rent or buy it again. Just tap to start playing content on your iPhone, iPad, or iPod touch, then tap again to instantly stream whatever youre watching -- or listening to -- directly to Apple TV.
The just released 4.2 beta has some early support for AirPlay built in -- enough to generate some excitement about the possibilities.
Every standard iOS audio/video playback interface in Beta 4.2 now shows an AirPlay button that allows you to stream audio to an AirPlay enabled device. Forum user spimp31 successfully (audio) streamed the following apps from his iPad to his Airport Express:
- Safari (videos embedded from YT and Vimeo, audio files)
- YouTube
- Netflix
- Videos
- iPod
- BBC News
- MLB
As there are no shipping 2nd generation Apple TVs yet, no one has been able to confirm video playback from 3rd party apps yet. In theory, any streams that can play in the standard iOS video player should be able to be streamed/played to the new Apple TV (which also runs iOS). What's not so clear, however, is how protected content works such as Hulu. In additional, Hulu has been notoriously stubborn about allowing their content to be played anywhere other than their intended devices, so we expect they will limit this functionality if at all possible.
Also, since this is beta software, things could change drastically between now and release. One customer even emailed Steve Jobs if AirPlay will work for every video playback or just stuff from the iTunes library. Jobs simply replied "everything played in the Videos app."