Apple Acquired Imsense Ltd for HDR Capabilities in iOS 4.1 [Updated]
One of the most highly-publicized features of iOS 4.1, released last week, is the ability to take High Dynamic Range (HDR) photos, a feature which allows the iPhone 4's camera to capture a wider range of light intensity and produce higher-quality photos under certain conditions. Based on evidence we've compiled, we believe that Apple may have purchased a small Cambridge, UK-based company known as imsense for its expertise dealing with just this technology.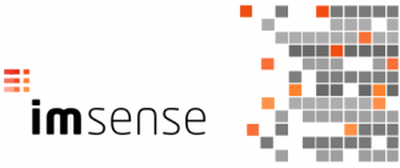 imsense, a spin-off from the University of East Anglia, has developed a technology known as "eye-fidelity" for producing nearly instantaneous Dynamic Range Correction in both standard and HDR photos using software algorithms to remap image tones in order to recover details lost in underexposed or overexposed regions of photos while maintaining color balance and generating final images as close to that perceived by the eye in reality as possible.
While the iPhone 4's camera does generate true HDR images by combining three separate exposures into a single image, technology like eye-fidelity can help the HDR process maintain a realistic appearance for the final photos.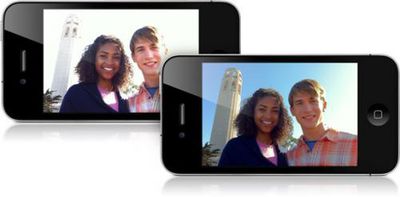 Apple promo image for iPhone 4's HDR capabilities
According to a
note
on the website of Braveheart Ventures, which backed imsense, the company was acquired by "an undisclosed trade buyer in July 2010". According to a
press release
from Braveheart, it received 342,000 for its minority stake in imsense, more than doubling its original 150,000 investment in two years.
Virtually all of imsense's web presence, including its website and Facebook and Twitter accounts, have been removed since its acquisition, although its flickr account remains active and shows several examples of how its eye-fidelity technology can draw out hidden features in images to create higher-quality photos. A video of a 2009 presentation by imsense CEO Philippe Dewost demonstrating the company's technology is also available.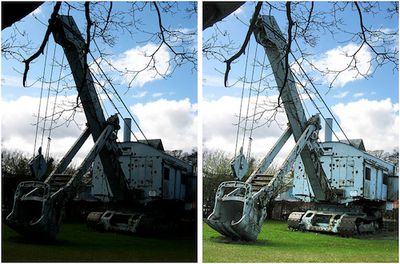 Example of imsense's eye-fidelity image enhancement: before (left) and after (right)
In addition, imsense's App Store application
imphoto
has been removed from the App Store. That application utilized the company's eye-fidelity technology to produce nearly-instantaneous exposure improvements to photos on the iPhone, offering processing of photos within the user's Camera Roll as well as the ability to shoot from within the application itself.
The company's imphoto application also extended to the desktop, where a PC version was joined by a Mac version on July 1st, just ahead of the company's acquisition. Both desktop applications appear to have been discontinued.
We also note that imsense Director of Engineering Alexis Gatt left the company in July 2010, just as it was being acquired, to become senior engineer at Apple. Together, the information suggests that imsense may have been acquired by Apple, although no definitive evidence has yet been uncovered.
Update: As first noted by forum member bengladstone, according to UK government filings made on September 6th, three of Apple's officers were named directors of imsense as of July 15th, 2010: Gary Wipfler (Treasurer), Betsy Rafael (Vice President, Corporate Controller and Principal Accounting Officer), and Gene Levoff (Corporate Counsel). Levoff was also installed as imsense's secretary as of July 28th. The appointments of imsense's other directors have also been terminated.


The discovery leaves essentially no doubt that imsense is now owned by Apple.