Apple Details Features in iOS 4.2 for iPad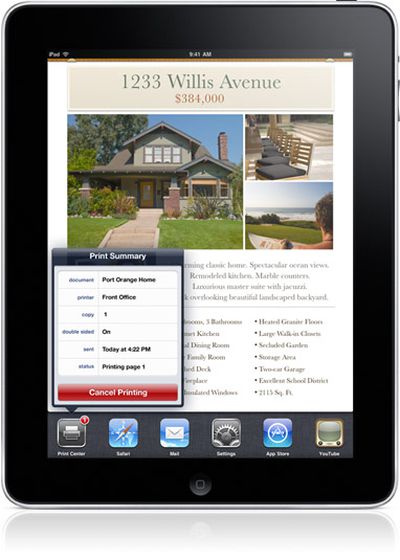 Apple has
posted a dedicated page
detailing the new features coming to the iPad in November. iOS 4.2 is the unifying release that finally brings the iPad and iPhone in feature sync. The iPad was originally launched with iOS 3.2 and has since fallen behind the iPhone and iPod touch's iOS in features.
Besides multi-tasking and folder organization, iOS 4.2 also brings some brand new features including:
- Printing: Print mail, photos, web pages, and more directly to a printer on a wireless network.
- AirPlay: Wirelessly stream videos, music, and photos from iPad to the new Apple TV, and stream music to AirPlay speakers or receivers, including AirPort Express.
The iOS 4.2 release will be be released for the iPad, iPhone and iPod touch in November.