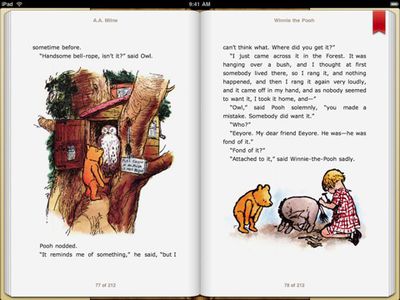 Earlier this week, Apple
released
version 1.1.1 of its
iBooks
application, bringing several enhancements including support for embedded audio and video.
The update clearly contained a bug, however, as Apple today released version 1.1.2 with an additional bullet point in its "What's New" section:
Addresses a minor issue when updating iBooks.
Apple has not disclosed any additional information on the exact issue addressed, but clearly anyone who may have had difficulty updating previously might want to try again with the newly-revised version.