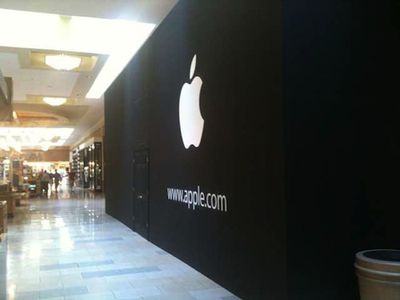 Fayette Mall store in Lexington, Kentucky under wraps (Source: ifoAppleStore)
Apple has announced grand openings for two new retail stores set for this Saturday, July 24th, bringing new locations to Columbus, Ohio and Lexington, Kentucky. Both locations will see media previews taking place at 9:00 AM with the stores opening to the public at 10:00 AM.
The new Polaris Fashion Place store in Columbus marks Apple's second location in the Columbus area and is just ten miles from the company's existing Easton Town Center location.
Apple's Fayette Mall store in Lexington is the company's first in that metropolitan area and second in the state of Kentucky, joining the Oxmoor store in Louisville about 70 miles away.