Apple Offers Repair Program for 2008 Time Capsule Power Issues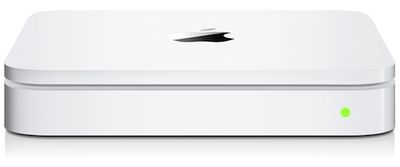 As
noted by Hardmac
, Apple on Friday issued a
support document
outlining a repair/replacement program for users experiencing power problems with Time Capsules manufactured between February and June 2008.
Affected Time Capsule models
Some Time Capsules with serial numbers in the following range may be affected:
XX807XXXXXX - XX814XXXXXX
How to find the serial number on your Time Capsule.
If your Time Capsule falls within serial number range above and it does not power on or shuts down unexpectedly after starting up, it may be eligible for repair or replacement.
Users experiencing the documented issues are invited to contact Apple, an Apple retail store, or an Apple Authorized Service Provider for diagnosis and repair or replacement. Users in the U.S. and Japan wishing to retain the data on their Time Capsules can contact Apple to arrange for mail-in service, while customers in other countries can arrange for data transfer to a replacement device through their Apple retail store or service outlet.
Apple notes that the program will cover Time Capsules for three years from the date of original purchase, and customers who previously paid for repair or replacement of Time Capsules experiencing the issue can contact Apple for a refund.