Fortune Names Steve Jobs 'Smartest CEO', Jony Ive 'Smartest Designer' in Tech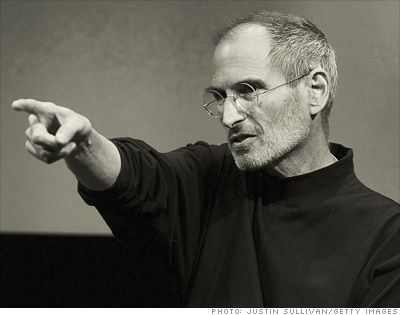 In a
new survey
released today,
Fortune
has chosen Apple CEO Steve Jobs as the
smartest CEO in tech
. The survey drew upon 100 advisers and experts for nominations in ten different categories, who were then evaluated based on their perceived intelligence as well as their impact over recent timeframes.
Fortune points to the incredible success of Apple since Jobs' 1997 return to the company, seeing its market capitalization rise to $250 billion as the company changes industry after industry.
Rocking one industry could be luck, but upending four? That's smart.
He is a visionary, a micromanager, and a showman who creates such anticipation around new products that their releases are veritable holidays. And Jobs is a pop culture icon like no other business executive: An episode of The Simpsons a few years ago featured a Jobs-like character named Steve Mobs.
The profile also points to his "dictator-like control" that has resulted in the eschewing of Adobe's Flash technology while also driving Apple's products to possess the "elegance" of refined design the company is so famous for.
Runners-up behind Jobs in the "smartest CEO" category include Amazon's Jeff Bezos, biotech company Dendreon's Mitch Gold, Chinese e-commerce site Alibaba's Jack Ma, and Demand Media's Richard Rosenblatt.
Matching Jobs' performance, Apple's Jony Ive also claimed the top spot in the "smartest designer" category.
As Apple's senior vice president of industrial design, Ive, 43, is an expert at manufacturing lust. Like his boss, he is a perfectionist who leads a small team working in near secrecy. Most Apple employees aren't allowed in his studio. From the iPod to the iPhone to the iPad, his contributions have set the course not just for Apple but for design more broadly.
Ive's profile notes the presence of his designs in art museums as an example of his design prowess, while also pointing to his ability to satisfy both customers and his "demanding boss".