Teardown of iPhone 4: 512MB RAM Confirmed and Other Notes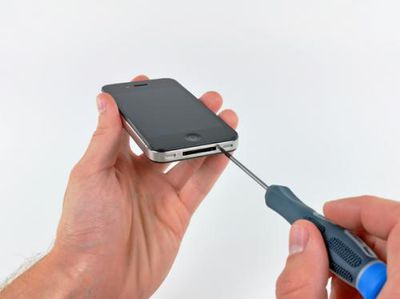 iFixit has managed to obtain and post a tear down (in progress) of the new iPhone 4. The iPhone 4 isn't due for release until Thursday, June 24th, but many customers started receiving their orders as early as today. A few notes of interest:
- Storage capacity is not etched on the back
- iPhone OS 4, build 8A293
- 3.7V 1420 mAh Li-Polymer battery
- Screen is believed to use Corning Gorilla Glass
- A4 Part Numbers confirm 512MB of RAM rather than 256MB found in the prototypes
Aside from the hardware evidence, one reader sent us this screenshot from iPhone diagnostic app Checkup run on a new iPhone 4:

Checkup
also shows that the iPhone 4 does have 512MB of RAM, but is unable to identify the speed of the processor.