iPad Wi-Fi + 3G Customers in the U.S. Anxiously Await Shipping Confirmation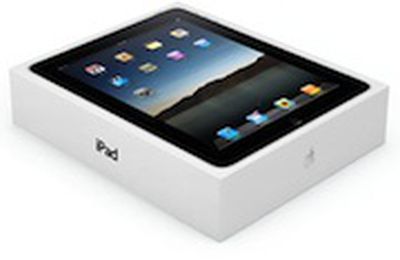 With U.S. pre-orders for Wi-Fi + 3G iPad models set for delivery on Friday, many customers have been anxiously waiting for information on the shipping status of their orders.
Since yesterday, dozens of MacRumors forum members have been noting that their order statuses have updated to "Prepared for Shipment", revealing that shipment is imminent. There have been a very small number of reports of customers receiving shipment tracking numbers, although few screenshots or other confirmatory evidence have been provided to support claims that significant numbers of the iPads are moving into shipment status yet.
Many customers were expecting movement on their orders to have occurred earlier in the week, given that pre-orders for the Wi-Fi iPad models began shipping over five days before their delivery date of Saturday, April 3rd. The reason for the later start on shipments for the 3G-capable models appears to be due to the shipments already being stocked at distribution points around the United States.
A reader of The Loop contacted Apple on Tuesday worried that he hadn't heard anything about his shipment. He was told that the Wi-Fi + 3G are already in warehouses across the country.
Unlike the iPad Wi-Fi that shipped directly from China to customers, the 3G model will ship from within the U.S.
Customers in a number of other countries are scheduled to see the iPad launch late next month, with Apple set to provide additional information and pre-ordering details on May 10th.