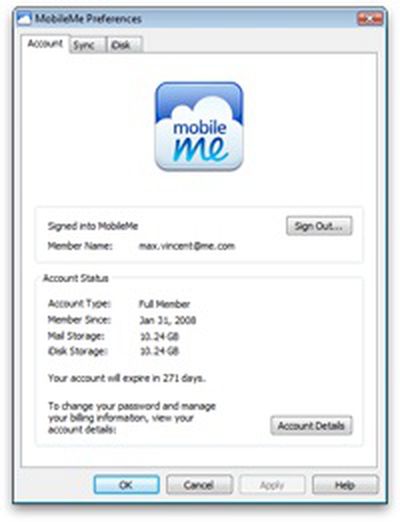 Alongside yesterday's release of
iTunes 9.1.1
, Apple also pushed out an update to
MobileMe Control Panel for Windows
. Version 1.5.2 of the utility brings compatibility with the new version of iTunes.
MobileMe Control Panel is required to manage iDisk settings and to sync contacts, calendars, and bookmarks on a Windows PC.
This update is required for Windows computers running iTunes 9.1.1.
The update weighs in at 2.4 MB and requires a MobileMe subscription, iTunes 9.1.1, and Windows 7, Vista SP1 or later, or XP Home or Professional SP2. Outlook 2003 or 2007 is also required for calendar syncing.