More Screenshots and a Hands-On of Microsoft Office for Mac 2011
Last month, Boy Genius Report released some screenshots of Microsoft's upcoming Office for Mac 2011, due for launch later this year. Among the featured items in the handful of screenshots was Outlook, which will replace Entourage as the email and calendaring component of Office for Mac.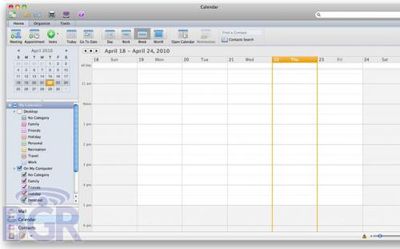 Boy Genius Report
now
offers
a hands-on review of the beta version of Office 2011, along with a "massive"
gallery
of over 50 screenshots highlighting the upcoming productivity suite.
Across the board, each application has had its UI completely overhauled as Microsoft has made the wise decision to redo the entire layout of the application suite. Instead of the awful configuration found in Office for Mac 2008, 2011 draws from both Office 2007 and Office 2010 for Windows. In fact, it did such a good job that we can't think of a reason why someone who is used to one OS wouldn't be able to jump into the other and get work done in Office.
In particular, the report points to Microsoft's shift to the "ribbon" toolbar display as being a tremendous improvement over the "toolbox" format used in current versions of Office for Mac. Fans of the toolbox format, however, should note that the option to use it still exists.
On the downside, the report suggests that the new Outlook component could still use some work. While calling it the "best and most powerful email client we've ever used on OS X," the report claims that simple tasks require too much effort to accomplish. Fortunately, Microsoft still has some time left to refine things as it moves towards the end-of-the-year release.