Last month, Sprint began using Apple's iPhone to promote the carrier's Overdrive 3G/4G mobile hotspot device, claiming that customers could achieve Internet speeds up to ten times faster than AT&T's 3G network by connecting via Wi-Fi to Sprint's 4G network using the Overdrive device.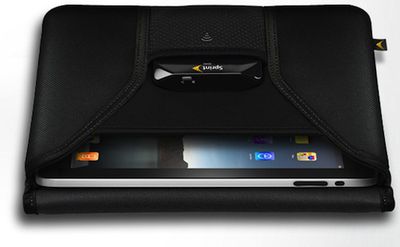 Sprint has now
brought the iPad
into the fray, rolling out its own "4G Case" for the device. The case combines a folder like case for the iPad with a pocket to house the Overdrive hotspot device, allowing users an easy way to transport their devices together. The hotspot also supports connections for up to five devices simultaneously.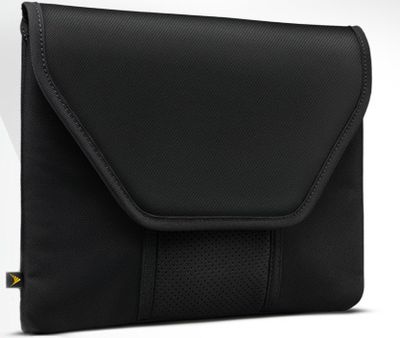 The Overdrive hotspot device is currently priced at $99.99 after rebates and a two-year service agreement offering unlimited 4G data and 5 GB of 3G data for $59.99 per month. Sprint's 4G network is also currently available only in select markets. Users wishing to use Apple's solution for cellular data access for the iPad in the United States will need to wait until 3G-capable models launch later this month, at which time they will be required to pay a $130 premium for the device and utilize contract-free data service from AT&T priced at $14.99 or $29.99 per month.