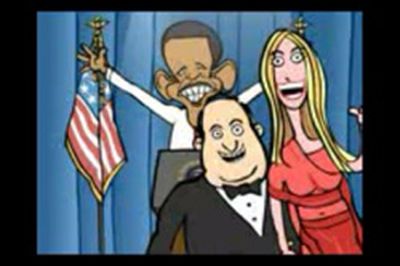 Yesterday, the Nieman Journalism Lab
reported
that Mark Fiore, who earlier this week won a Pulitzer Prize for his political cartoons, had submitted an iPhone application highlighting his work last year, but was rejected by Apple. The rejection was based on prohibitions in Apple's developer agreement against ridiculing public figures.
In December, Apple rejected his iPhone app, NewsToons, because, as Apple put it, his satire "ridicules public figures," a violation of the iPhone Developer Program License Agreement, which bars any apps whose content in "Apple's reasonable judgement may be found objectionable, for example, materials that may be considered obscene, pornographic, or defamatory."
Fiore, who publishes his animated works on SFGate.com, the online arm of the San Francisco Chronicle, is notable as being the first online-only journalist to win a Pulitzer Prize.
The New York Times today reports that Apple has invited Fiore to resubmit his application for inclusion in the App Store. The application was resubmitted this morning, and Fiore is now awaiting word on a decision from Apple, which refused to comment publicly on the situation.
Update: The New York Times quotes Apple CEO Steve Jobs as saying in an email response to a customer that the rejection was a mistake.
"This was a mistake that's being fixed," Mr. Jobs replied.