Steve Jobs Confirms Lack of Future Support for Original iPhone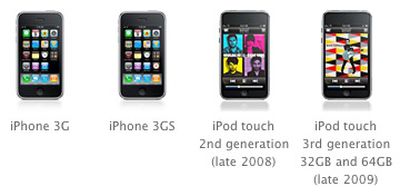 iPhone OS 4 Compatibility
Just in case there was any doubt regarding Apple's plans to
not support the original iPhone
with iPhone OS 4, Apple CEO Steve Jobs has now weighed in on the matter with one of his typically terse emails.
MacStories reports
that a
Twitter user
sent an email to Jobs asking about future support for the original iPhone, to which Jobs responded "Sorry, no."
Apple's preview page for iPhone OS 4 also omits compatibility for the first-generation iPod touch. The iPhone 3G and second-generation iPod touch (which includes the 8 GB model still available for sale today) will be compatible with iPhone OS 4, but will lack support for certain features such as multitasking. Only the iPhone 3GS and third-generation iPod touch (and future hardware) will support all of the features of iPhone OS 4.