Autodesk Sketchbook Pro and forScore Sheet Music App Coming for iPad
Stephen Fry has been posting video and images from his brand new iPad this evening, but one set of images has been particularly revealing. Fry posted a screenshot from the app revealing that Autodesk SketchBook Pro is already available for the iPad: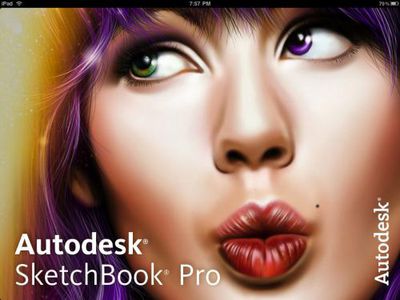 Autodesk does currently have a
mobile version
of their Sketchbook App for iPhone and iPod Touch, but a Pro version taking advantage of the iPad's larger screen is intriguing.
Meanwhile, MGS Development has posted images revealing their upcoming sheet music app for the iPad called forScore:

ForScore will come with over 1300 pages of score, from 18 world-renowned composers, and almost 300 different pieces. The app will include the ability to make notes to yourself as well as a visual metronome. No word on pricing.