iTunes 9.1 to Bring eBook Support, Genius Mix Enhancements, Automatic Bitrate Conversion?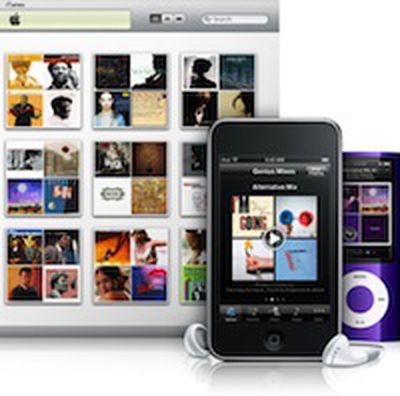 MacRumors has received information from a source claiming to have knowledge of a forthcoming iTunes 9.1 update that will presumably be released around the same time as the iPad's U.S. launch this Saturday. Among the purported new features in iTunes 9.1 are changes to organization of book content in iTunes in order to support expected growth in eBook content driven by the iPad.
According to the source, the existing "Audiobooks" entry in the iTunes Source list will be replaced with a broader "Books" section. A similar change will made to the sources for managing content on connected devices such as iPhones, iPods, and iPads. The revamped "Books" section for connected devices will reportedly display all book content compatible with a given device for easy content management.
iTunes 9.1 will also reportedly bring enhancements to the Genius Mixes feature that automatically selects songs that "go great together". In the updated iTunes, users will have more control over Genius Mixes, including the ability to rename mixes and rearrange them by dragging. Users will also be able to delete Genius Mixes by right clicking on them. Genius Mixes will also reportedly be available as sources for the iTunes DJ shuffle feature.
Finally, iTunes 9.1 is claimed to offer several changes to device support, including tweaked summary panes (including a move of the "Check for Update" and "Restore" buttons to the left side of the pane) and the ability to automatically convert songs to 128 kbps AAC format when syncing to devices. This feature, currently available only for the iPod shuffle, will reportedly be extended to all devices and will allow users to fit more audio files on their devices while the original higher-quality files remain untouched in iTunes.