Apple Banning Screen Protectors in Retail Stores?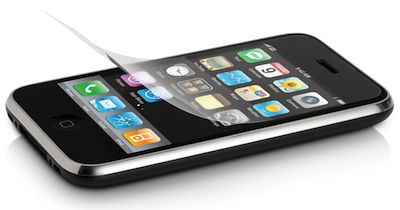 iLounge
and
Macworld
are reporting that Apple has banned the sale of film-based screen protectors for its iPhone, iPod, and Mac lines in its retail stores.
In communications with vendors that have been ongoing for "some time now," according to one company, Apple has said that it will remove both film-only solutions from its stores, as well as any case or other accessory that includes film protection as part of its package, such as cases that include film screen protectors. According to sources, the ban will impact all forms of screen film, including completely clear film, anti-glare film, and mirrored film, regardless of whether the purpose of the film is protective, decorative, or both.
The reason for the removal of film-based screen protectors is currently unknown, although speculation centers around the company looking to reduce the perception that such protectors are a necessity because the devices' screens are not sufficiently durable. Another theory involves high return rates for the products due to difficulties with blemishes and air bubbles introduced by users as they attempt to adhere the products to their devices.
Macworld claims that the ban even extends beyond screen protectors to include protectors and cushions designed to adhere to palm rest areas on Apple's notebook computers. Apple has yet to respond to either publication with comment on the reports.