Amid Weakened NAND Flash Demand, Apple Reportedly Looking to Negotiate Long-Term Deals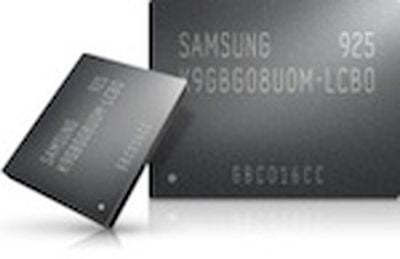 DigiTimes reports that industry demand for NAND flash memory of the type used in iPhones, iPod touches, and now iPads has been relatively weak of late, but Apple has been reluctant to enter into deals with suppliers who have taken steps to prop up prices by limiting the supply reaching the market. According to the report, Apple is now preparing, however, to assert its influence over the market and begin negotiations for longer-term contracts as it undoubtedly begins to ramp toward another iPhone revision later this year.
NAND flash demand has been weak, but pricing has been stable as major suppliers are limiting their supply to the market.
But the sources said Apple may start negotiating long-term supply contracts with its chip partners in the second quarter. Apple's demand will continue to play a significant role in the NAND flash industry in 2010.
A report last October suggested that NAND supply-demand balance would tip back into positive territory early this year after the holiday rush, but tight supplies are again a concern as Apple looks to soak up more of the available industry capacity.
In 2005, Apple announced a long-term NAND flash memory agreement with a number of suppliers that was expected to carry through 2010, although Apple's product lineup has obviously grown by leaps and bounds since that time with tremendous growth in its iPod line accompanied by the iPhone and now the iPad.