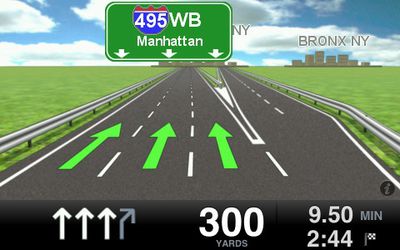 MobileCrunch reports
that TomTom has issued a press release announcing the submission of Version 1.3 of its
iPhone application
to Apple for inclusion in the App Store. The updated version will bring real-time traffic updates and local search functionality offered by Google, as well as other yet-to-be-announced enhancements.
A number of new services and features are coming soon to the TomTom app for iPhone, including TomTom Traffic for real-time traffic speed and incident reports, and Local Search powered by Google. The latest update to the TomTom app for iPhone (version 1.3), which has been submitted to Apple for review, will offer these and other soon-to-be-announced enhancements to ensure an optimal, and even more intuitive, navigation experience.
TomTom's iPhone application was last updated in November to add text-to-speech, lane guidance and several other features as the company has continued to attempt to keep pace in the competitive iPhone GPS market.