Apple's iPad Chip Development Cost Estimated in $1 Billion Range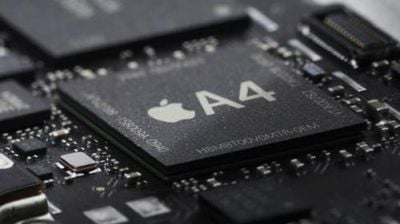 In an
article
from
The New York Times
, the cost for a company like Apple to develop an ARM-based mobile chip such as the A4 used in its forthcoming iPad tablet is estimated at approximately $1 billion, even without the need to invest in manufacturing facilities for the chips due to agreements with existing chip foundries for production.
At the same time, Apple, Nvidia and Qualcomm are designing their own takes on ARM-based mobile chips that will be made by the contract foundries. Even without the direct investment of a factory, it can cost these companies about $1 billion to create a smartphone chip from scratch.
Chip industry expert Fred Weber notes in the report that Apple's iPhone was the first "really aspirational device" not based on Intel chips, demonstrating the power and versatility of ARM-based chip designs. The iPhone's success has consequently driven a surge of interest in the platform from other mobile vendors and even more traditional notebook vendors like HP and Lenovo looking to incorporate the power-saving yet capable chips into their products.
"Apple was the first company to make a really aspirational device that wasn't based on Intel chips and Microsoft's Windows," said Fred Weber, a chip industry veteran. "The iPhone broke some psychological barriers people had about trying new products and helped drive this consumer electronics push."
Apple acquired chip design firm P.A. Semi in early 2008, reportedly enabling Apple to pursue in-house ARM-based designs for system-on-chip platforms for the iPad and iPhone.