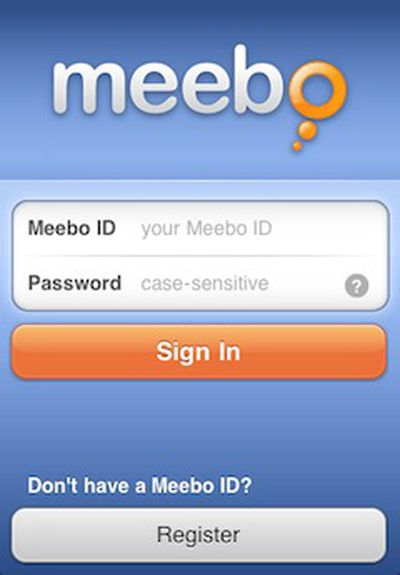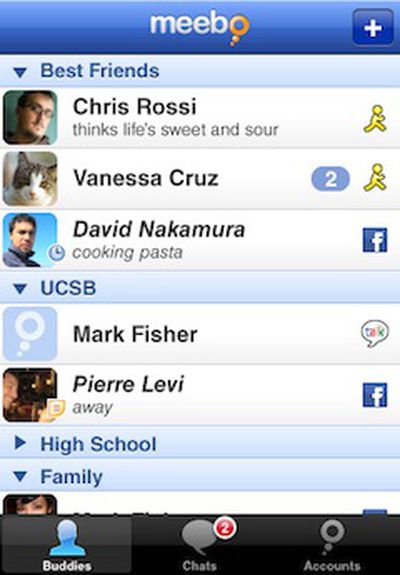 Popular multi-protocol instant messaging service
Meebo
has released a free
dedicated iPhone application
that appeared in the App Store yesterday. Meebo allows users to connect to nearly all of the major IM services, including AOL/AIM, Yahoo!, MSN/Windows Live, Gmail/Google Talk, Facebook, and MySpace.
Meebo's iPhone application offers push notifications, seamless shifting between EDGE, 3G and Wi-Fi networks, and automatic reconnection following loss of coverage. It also integrates with the Meebo.com web interface, synchronizing chat histories, and offers a built-in web browser for opening links.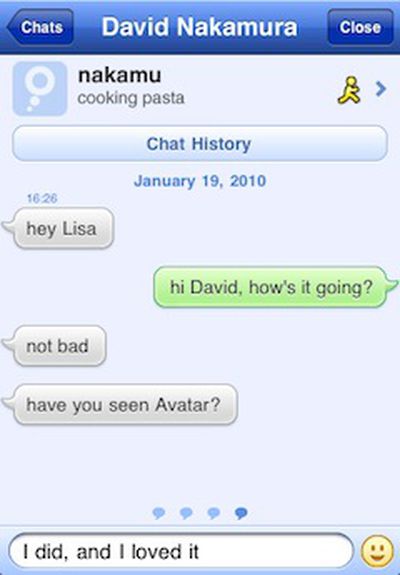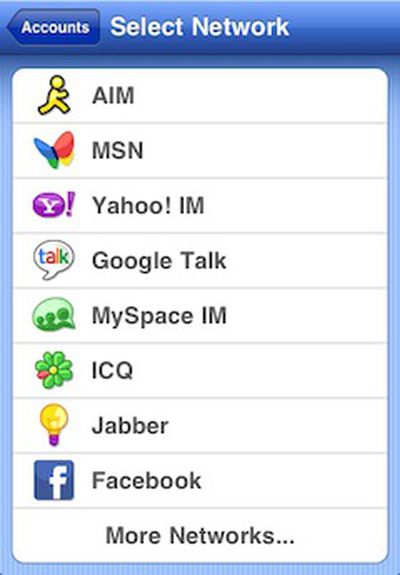 Meebo users on the iPhone were previously limited to an
iPhone-formatted
version of Meebo's site.