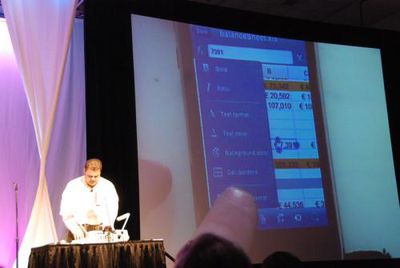 Quickoffice demoned
Quickoffice Connect Mobile Suite
, a $9.99 iPhone application that allows you to access, view, edit and share Microsoft Office documents on your iPhone. The app also integrates with various cloud services including MobileMe, Dropbox, Google Docs, and Box.net. Features include:
- Create, Open & Edit Microsoft Office Files (DOC, DOCX, XLS and XLSX)
- Email, View & Access Attachments with Popular File Formats (PPT, PDF, iWork, HTML, PNG, JPG, GIF, SVG, TIF, MP3, etc.)
- Remotely Access Files via Cloud Storage Services (Box.net, Dropbox, Google Docs and MobileMe)
- Share Files via Email or Cloud Service Providers
- Manage and Transfer Files via WiFi
Macworld hosted a DEMO presentation showing off 6 of the "best of" products being shown at the expo.