Cosmetic Differences in iPad 3G vs iPad Wi-Fi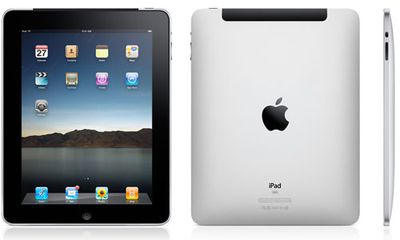 iPad 3G
As
pointed out
by 9to5Mac, the 3G version of the iPad is pictured in Apple's
online gallery
and carries a cosmetic difference to the Wi-Fi version. The 3G version has a black plastic strip that extends to the top of the device and is visible from the front. This plastic is necessary to allow the 3G cellular signal to transmit outside the aluminum enclosure.
Such a cosmetic requirement was described by iLounge prior to the device's release, though they also believed the iPad would have dual dock connectors -- which it does not.
The Wi-Fi version of the iPad will be shipping in late March, while the 3G-enabled version will arrive in April.