Epic's Unreal Engine 3 Ported to iPod Touch and iPhone 3GS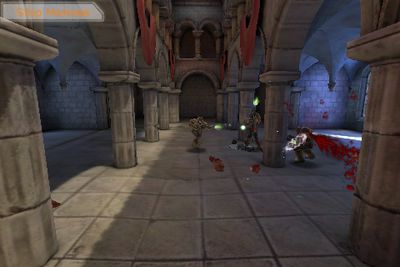 Anandtech spent some time
with
Epic Games'
Mark Rein last week and was shown a demo of the Unreal Engine 3 running on a 3rd Generation iPod Touch. The demo included a flythrough as well as a playable level from
Unreal Tournament
.
It's using a modified Unreal Tournament level previously shown off at GDC. A virtual thumbstick on the left side of the screen controls your movement, while tracking your thumb in the lower right corner of the screen controls the camera. Just tap the screen to shoot. Mark said this is a tech test bed and theyre experimenting with several different control schemes including ones with tilt.
The Unreal Engine 3 is a modern 3D gaming engine which powers games such as Bioshock, Gears of War and Unreal Tournament 3.
The game engine requires OpenGL 2.0 so this will restrict the game to 3rd generation iPod Touches and iPhone 3GSs only. Epic is planning on making the engine available to licensees at some point, opening the door eventually to Unreal-powered iPhone games.