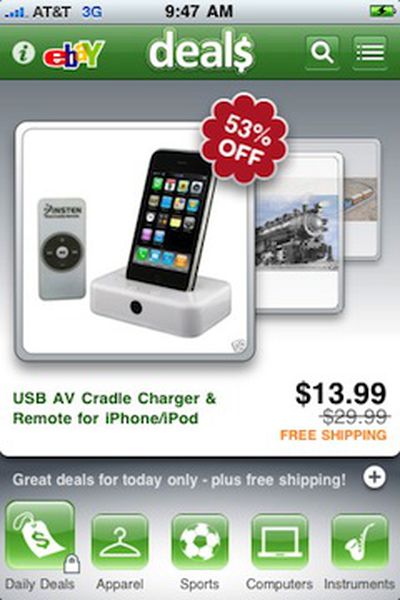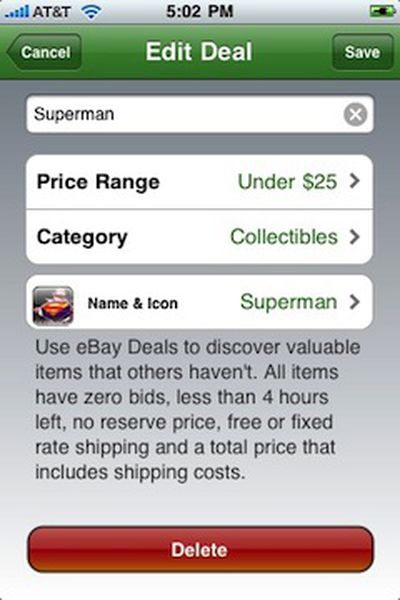 eBay today
announced
the release of
eBay Deals
[
App Store
, Free], a new iPhone application highlighting the best bargains available on the popular auction site.
The new eBay Deals app for iPhone presents a constantly changing view of deals across ebay.com, highlighting must-have products in popular categories, such as apparel and games; all listings in the eBay Deals app have less than four hours of listing time remaining, zero bids, no reserve and free/fixed price shipping calculated into the total cost.
The application comes pre-configured to provide listing from eBay's top eight mobile search categories, and users can customize and save their own deal searches for easy access. eBay Deals also offers Twitter and Facebook integration to allow users to easily share listing with others.
In the announcement, eBay also touts the performance of its eBay Mobile [App Store, Free] application, which has been downloaded over 5 million times. eBay Mobile was updated last week to add Facebook and Twitter integration, support for eBay's "Best Offer" feature, and direct phone connection to customer support.