Apple Set to Open First Retail Store in France
Apple today announced [Google translation] that its first retail store in France will officially open on Saturday at the Carrousel du Louvre in Paris. The two-level store will employ 150 staff members offering the full range of Apple retail store sales and service offerings typical of the company's retail stores.
"We are very pleased to extend the experience of the Apple Store in France, said Ron Johnson, Senior Vice President of Retail Apple. The new store is located below the famous Louvre Pyramid, in the Carrousel du Louvre. This is the place to go shopping, train and develop ideas."
French site MacGeneration attended a media preview [Google translation] of the new store and offers several photos of the interior.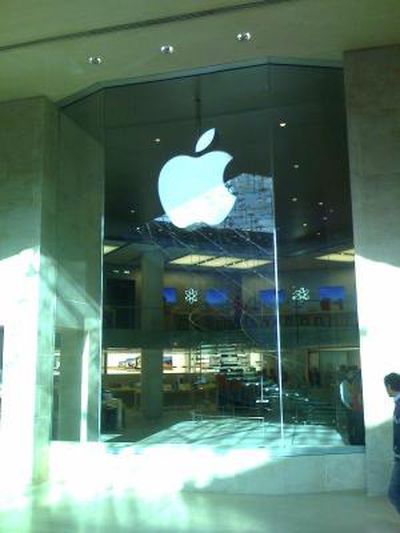 MacGeneration has also posted a follow-up article [Google translation] offering additional photos from the media event.
Apple has plans for rapid expansion in France, with the opening of a second store scheduled for November 14th in Montpellier in the South of France. MacGeneration has also informed us that Ron Johnson indicated at the media event that a second Paris store is planned to open next summer near the Opra Garnier, approximately one mile from the Carrousel du Lourve location.