New GeForce GTX 285 Drivers Available Now, Offering Up to 20% Better Gaming Performance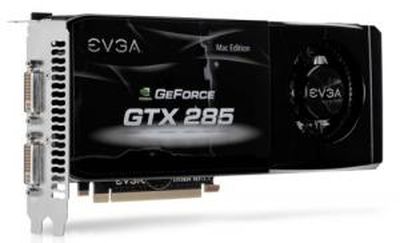 NVIDIA has released
new drivers
for the
GeForce GTX 285
aftermarket graphics card which has been available for the Mac Pro. NVIDIA representatives have also informed MacRumors that the new driver will deliver "up to 20% better performance" for gaming compared to previous driver versions.
Also, Mac Pro customers using the GeForce GTX 285 will need to update their card's driver before upgrading to Apple's next OS X update. Failure to upgrade the driver prior to updating the OS reportedly can cause system hanging.
The GeForce GTX 285 is currently available from the Apple Store for $449.95 and delivers a significant upgrade over the standard graphics card options available on the Mac Pro. The GeForce GTX 285 is not offered as a build-to-order option on new Mac Pros and must be ordered as an aftermarket upgrade. The card is compatible with both "Early 2008" and "Early 2009" Mac Pro models.