MacRumors
forum member
djrayz
arrived at the Apple Store at Valley Fair in San Jose, California early this morning to purchase an iPhone 3G S and found that Apple co-founder Steve Wozniak was already there participating in the experience. After chatting with the store manager for a while, Wozniak asked if he could have the first spot in line, and the crowd permitted him to do so.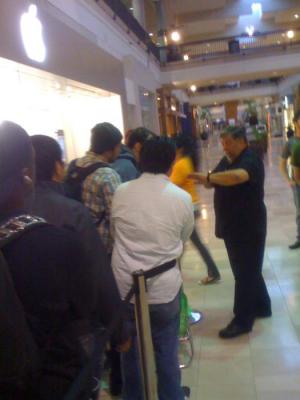 The Apple Store staff ended up opening the store over an hour early, at which point Wozniak purchased his iPhone 3G S and continued mingling with customers. Several
MacRumors
also had their iPhone 3G S boxes autographed by Woz.