Gallery, Video and Notes on iPhone OS 3.0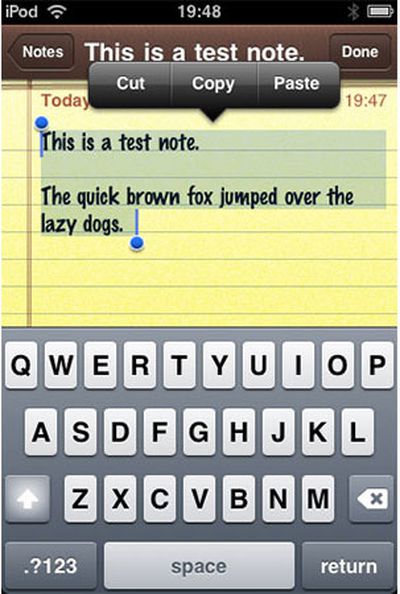 Image from
iLounge
iLounge
and
AppleInsider
have posted good screenshot galleries of the new iPhone 3.0 operating system that was seeded to developers yesterday. Other collections include
Engadget
,
Boy Genius Report
, and
MobileCrunch
.
A few notes from the different galleries:
- Spotlight (search) is said to work well
- SMS messages are sent in the background, which means you can type a new message while the old one is sending
- Notes can be used in landscape
- "Find my iPhone/iPod Touch" option available under MobileMe, which presumably allows you to locate your iPhone from Me.com
- Backups of your iPhone or iPod Touch can be encrypted in iTunes
- Notes will sync
The QuickTime stream for yesterday's event demonstrates many of the new features found in iPhone 3.0. The 3.0 firmware will be available to end-users this summer.
Update: Video of someone demonstrating iPhone 3.0.