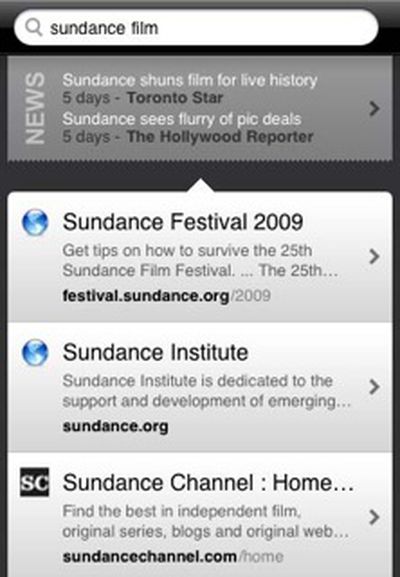 Inquisitor, the popular Safari search plug-in, is now available as a standalone application for the iPhone [App Store, Free]. According to developer David Watanabe, Inquisitor's background as a sleek and simple application providing easy access to uncluttered search results translates well to the iPhone.
Inquisitor has always been about speed and simple design. Instant search suggestions attempt to complete your thoughts and save you from the keyboard. Results are designed to be easily read on the iPhone screen, so theres no need to hunt and peck. A built-in web browser means you can flip between search results and web pages with a single tap. Theres even an extended abstract preview that hovers over webpages while theyre loading, so youre never left staring at a blank screen. On top of it all, Inquisitor remembers your history and personalizes the experience to you.
Yahoo! acquired the rights to Inquisitor in May 2008, although Watanabe remains the lead developer on the project and not an employee of the company. The partnership has led to the launch of Inquisitor plug-ins for Firefox and Internet Explorer, and now a standalone iPhone application.