Steve Wozniak to Compete on 'Dancing with the Stars' TV Show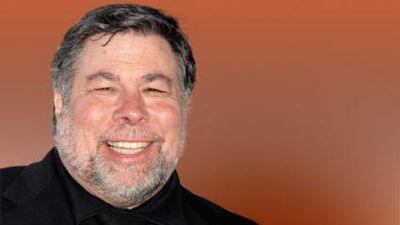 ABC
officially announced
the cast list for Season 8 of their reality TV show
Dancing with the Stars
and Apple co-founder Steve Wozniak is
listed
amongst the contestants for this year's show.
A Silicon Valley icon and philanthropist for the past three decades, Steve Wozniak, a.k.a. "The Woz," helped shape the computer industry with his design of Apple's first line of products, the Apple I and II, and influenced the popular Macintosh. After leaving Apple Computer Inc. in 1985, Wozniak was involved in various business and philanthropic ventures, focusing primarily on computer capabilities in schools and stressing hands-on learning and encouraging creativity for students. In 2000, he was inducted into the Inventors Hall of Fame and was awarded the prestigious Heinz Award for Technology, The Economy and Employment. Wozniak is also a published author with the release of his New York Times Best Selling autobiography, iWoz: From Computer Geek to Cult Icon, in September 2006.
Dancing with the Stars is a "reality"-based competition in which stars are paired with professional dancers to compete in various styles of ballroom dancing. At home viewers vote for their favorite dancing couple by phone.
Steve Wozniak along with Steve Jobs co-founded Apple, Inc. Wozniak was the engineer behind many of the early Apple computer designs. While he is said to remain an official employee of Apple, Wozniak plays no role in the day to day operations of the company.
Dancing with the Stars premieres on ABC on Monday, March 9th at 8 p.m.