Apple Awarded iPhone and Multi-Touch Patent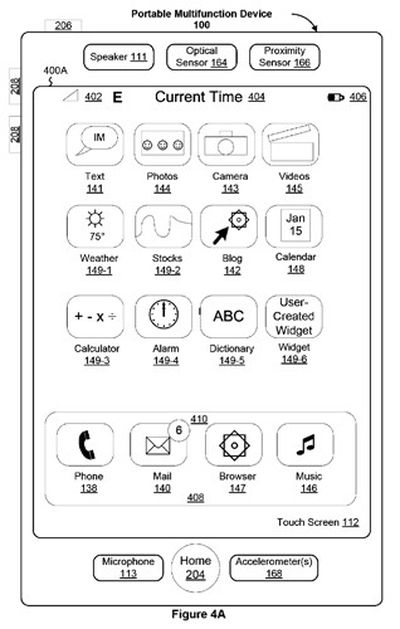 Perhaps adding teeth to Apple's
recent comments
that they would vigorously defend their intellectual property behind the iPhone,
World of Apple notes
that the U.S. Patent Office has awarded Apple the
patent
on their application titled
Touch screen device, method, and graphical user interface for determining commands by applying heuristics
.
The mammoth 358 page patent application incorporates patent applications filed as far back as September 2006 and has been previously dubbed "The iPhone Patent" by some. The application details the implementation of Multi-Touch on the iPhone alongside numerous diagrams of the device itself:
A computer-implemented method for use in conjunction with a computing device with a touch screen display comprises: detecting one or more finger contacts with the touch screen display, applying one or more heuristics to the one or more finger contacts to determine a command for the device, and processing the command.
Steve Jobs is prominently listed amongst the inventors along with other notable individuals such as Scott Forstall and Wayne Westerman.