Macworld San Francisco Keynote Coverage, iWork '09 Coming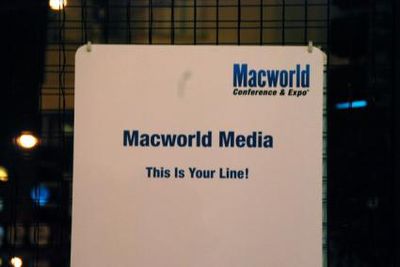 The keynote line has started for attendees and media. The keynote will kick off at 9 a.m. Pacific today. Live coverage will be provided here at MacRumors. All traffic will be directed to MacRumorsLive.com when the time approaches. MacRumorsLive also supports iPhone and iPod Touch browsers.

Meanwhile, Apple's downloads page reveals that iWork '09 will indeed be announced. iWork has been renamed to "iWork '09" in the top downloads list. The current shipping version of iWork is '08.