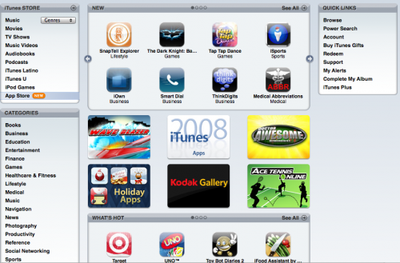 Apple has removed the Top 100 Paid and Free App Store listings from the App Store this afternoon for unclear reasons. Some speculate that Apple could be reformulating the listings based on recent criticism. It's also possible that it is simply at temporary technical error.
A recent listing of the Top 100 Paid and Free apps are available at AppShopper.com.
Thanks to TwoPixels/OldBooth
Update: It appears to be back, and looks the same as before, so may have just been a technical error.