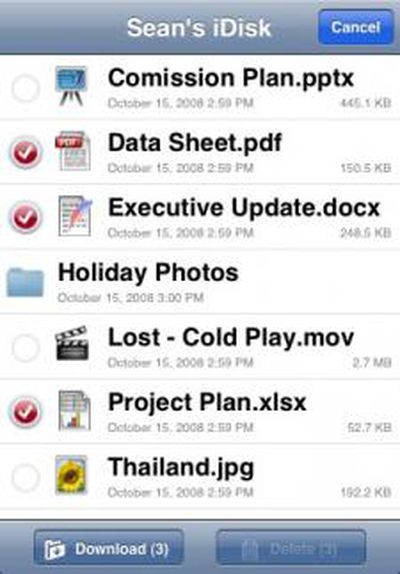 A new free application called MobileFiles offers MobileMe customers access to their iDisk files from their iPhone. Features include:
- Access files stored remotely on your iDisk folder (separate MobileMe account required)
- View files on your iPhone or iPod Touch in landscape or portrait with pan and zoom
- Download from multiple iDisk accounts or friends shared public iDisk folders
- Store downloaded files on your iPhone or iPod Touch for faster offline viewing or listening
- Manage your files with our built-in Filemanager for convenient file organization
MobileFiles supports the same standard filetypes supported in Apple's Mail client. This includes Microsoft Word, Excel and PowerPoint as well as PDF and image files.
App Store Link: MobileFiles, Free