Apple Announces New Aluminum MacBooks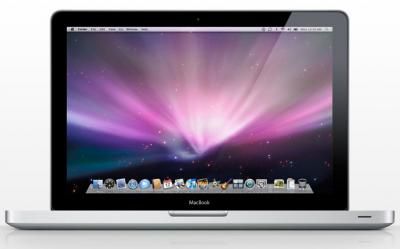 At their Notebook Media event today, Apple
announced
two new MacBook models which have adopted new all-metal enclosures, improved graphics performance, and glass Multi-Touch trackpads.
Apple has invented a whole new way of building notebooks from a single block of aluminum. And, just as important, they are the industrys greenest notebooks, said Steve Jobs, Apples CEO. The new MacBooks offer incredible features our users will love like their stunning all-metal design, great 3D graphics and LED backlit displaysat prices up to $700 less than before.
Features include:
- Unibody enclosure
- Mini DisplayPort for Video out
- NVIDIA graphics
- Instant-on LED-backlit displays
- Glass Multi-Touch trackpad with new Multi-Touch gestures
The old low-end $1099 MacBook will remain in Apple's product line, add a SuperDrive, and fall to $999, while the new MacBooks will provide the following price points:
- $1299. 13.3" Glossy Display, 2.0GHz, 2GB RAM, NVIDIA GeForce 9400M, 160GB HD.
- $1599. 13.3" Glossy Display, 2.4GHz, 2GB RAM, NVIDIA GeForce 9400M, 250GB HD.
There appears to be no Firewire port as previously discussed. More details available at http://www.apple.com/macbook/. The new MacBook is currently shipping in 1-3 business days from the online store and should be available in retail stores tomorrow.
Photos and Updates
- MacBook photos/hands on: one, two, three
- Glass Trackpad impressions: "You'll never accidentally click it while moving your fingers around the trackpad to navigate across your computer. It's resistant enough to not click while you're using it for tracking, but easy enough to click while deliberately clicking."