AOL Renews Interest in Mac with AIM Beta 1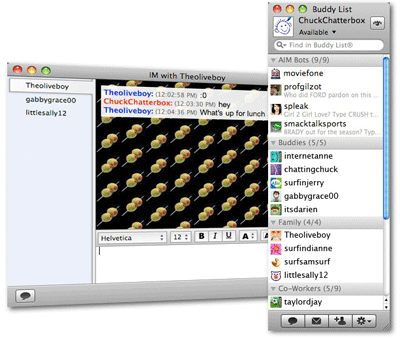 As noted by
Arstechnica
, AOL has launched a
beta of AIM for Mac
. The new instant messaging client offers an alternative for iChat users. AOL says they have a commitment to the growing Mac market. Advantages listed include:
- Users can customize their AIM for Mac experience with AIM Expressions - Change your AIM sounds, wallpaper, emoticon set or Buddy Icon.
- File Transfer, Tabbed IM conversations, friendly names, AIM Groups, AIM Blast groups are supported.
- With a single click, you can view your mail in AOL or AIM webmail.
AOL had previously released a version of AIM for the Mac but that version was last updated in 2004. AIM for Mac Beta 1 is available as a free download.