Google Launches New iPhone Web Application
Google announced that they have launched a new web-based application for the Apple iPhone that integrates its multiple services into a single interface. The new application is based on AJAX/Web 2.0 technologies and is launched when an iPhone user visits http://www.google.com.
To accomplish this, Google is taking advantage of browser technologies (like AJAX) that made Gmail and Google Maps possible on the desktop. In supporting these advances in web technology, the iPhone's Safari browser not only delivers an excellent mobile Internet experience; it enabled our product and engineering teams to create an optimal Google experience on a mobile device.
The Google web-application offers iPhone-optimzed versions of Gmail, Calendar, Reader (RSS) and other services.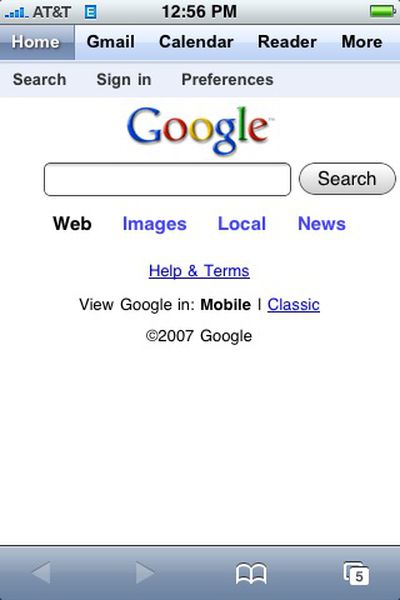 While Web-based applications have been the only Apple-sanctioned method to deploy applications to the iPhone, Steve Jobs has announced that a native iPhone developer's kit will be released in February 2008. This should allow developers to release native applications that do not require the use of Safari to launch.