Verizon and LG are launching the latest iPhone rival today, dubbed "Voyager." Reuters quotes Verizon Wireless Chief Marketing Officer Mike Lanman as saying that "[Voyager] will kill the iPhone."
The phone matches many features of the iPhone and includes some additional features including 3G and a tactile keypad. The phone does not appear to include a multi-touch capable interface however, and though it has a slot for accommodating up to 8 GB of microSD memory, built-in memory specifications were not available at time of this posting.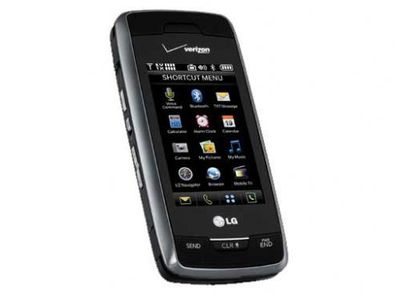 Current Analysis analyst Avi Greengart indicated that he believes the launch may help Verizon, but may not hurt Apple.
"People who want a high-end media phone and want to stay with Verizon will certainly give that one a hard look. I don't know that it would pull anybody away from an iPhone."
The Voyager will be priced similarly to the iPhone at around $400, and will be available in November.