iPod Touch Arrives at Apple Stores (Unboxing Photos)
The iPod Touch has started to arrive at Apple Stores.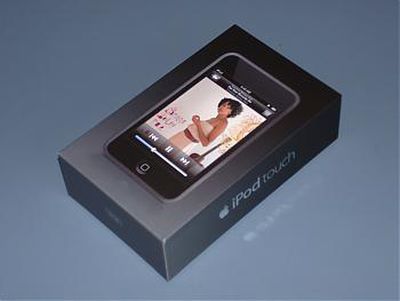 Forum user kuebby has posted unboxing photos of the iPod Touch. More photos posted by Zwhaler. And another set on Flickr. iLounge set on Flickr.
In anticipation of the questions and discussion about the iPod Touch, we've opened an iPod Touch forum to handle the discussion.
More Photos/Videos
Video: iPod Touch vs iPhone Interface - iLounge
Video: iPod Touch vs iPhone Playback - iLounge
Video: iPod Touch Wifi Store - iLounge
More iPod Touch Unboxing - Appleinsider
Video: iPod touch first look - Macworld