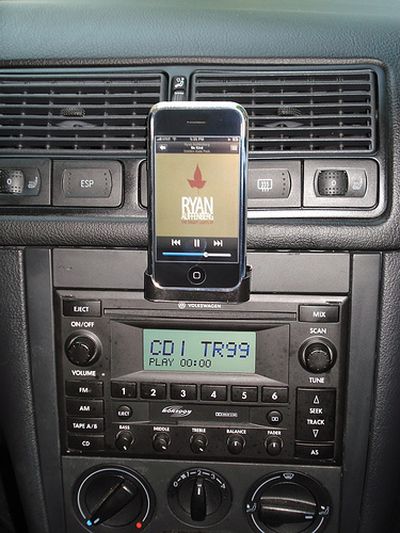 Marc2007 posted images of his in-car iPhone installation.
He wrote "I wanted to have the iPhone up higher so that I could see the turn by turn directions without distracting myself from the road. I also wanted it to charge and play through the stereo, and I wanted it to look as "factory" as possible."
Parts used: Monster iCable, Blitzsafe adapter (to play iPod through car stereo through line out), iPod charger, Black plastic paint to paint iPhone dock.