Compact MacBook Pro Power Adapter
For those yearning for Mac related news, per Engadget, Apple appears to have redesigned their 85W MagSafe Power Adapter for the MacBook Pro. The new design is smaller and similar to the current 60W MagSafe for the MacBook.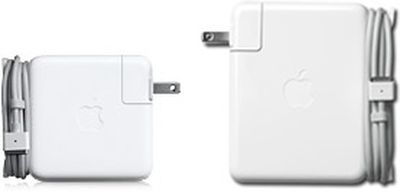 New Adapter shown on Left
The adapter is listed with a 3-4 week ship time.