One common area of confusion appears to be the ability to access Password Protected WiFi networks. Part of the problem is that the iPhone will gladly accept any password for the Wifi network without any particular error message if its wrong. Instead, you simply are unable to access Wifi, and the iPhone will keep defaulting back to EGDE.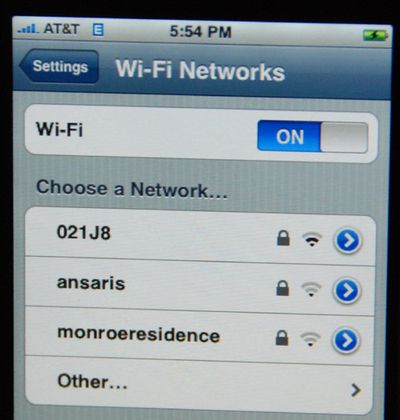 Note the "lock" icon next to 021J8
Many routers use a Hex or ASCII string for the passcode to allow access to your Wifi network. This requires a small tweak in the settings. In my situation, my home network is run off an Actiontec router (Verizon FIOS) named "021J8". The Actiontec router has a Hex password which won't work on the regular iPhone WEP Password blank.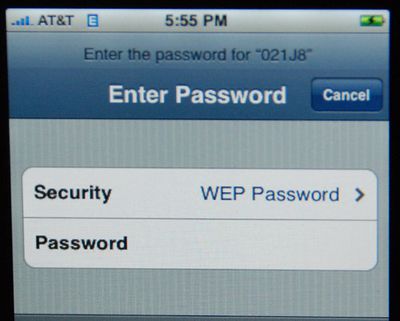 Instead of entering your Hex or ASCII code in to the password, you need to press on the "WEP Password >" to change the settings. This will bring you to this screen: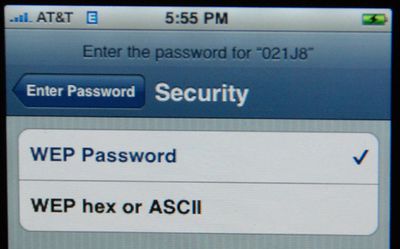 Check off" WEP hex or ASCII" and it will bring you back to the password screen: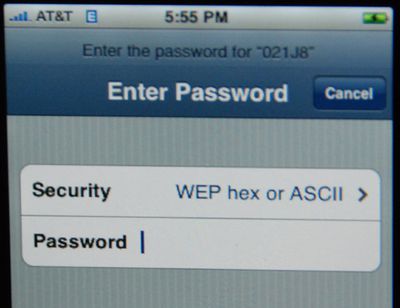 where you can enter your Hex password (0-9, A-F characters).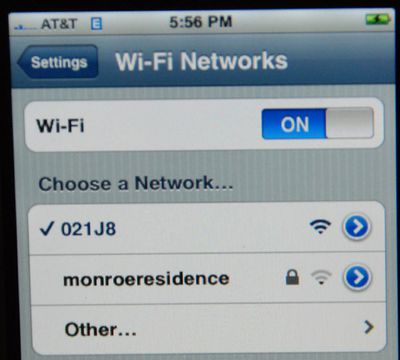 The only recognition that the password was accepted is that the small "lock" disappears, and after a few moments, the iPhone should change over to your Wifi network.