Apple Stores Closed at 2pm, iPhone Wait
As expected, Apple Stores shut down at 2pm ET today to redesign in preparation for the iPhone launch.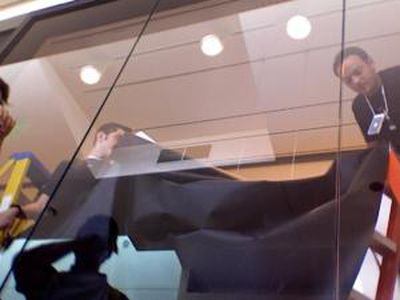 Walt Whitman Mall, in Huntington, NY
MacRumors editor longofest posted photos of his wait in line at the Clarendon Apple Store in Arlington, VA.
Meanwhile several more people are keeping track of lines and posting photos in the meetup forum with addition photos from the lines (Michigan, Seattle). The most recent photos can be see on the sidebar of our iPhone Blog.