3rd Party iPhone Accessories [Updated]
A
Flickr account
, presumably by an AT&T store employee, shows some of the early iPhone accessory arrivals. Despite Apple's claims that the iPhone will be
relatively resistant to scratches
, it is expected that carrying cases and protectors will be one of the hot-sellers.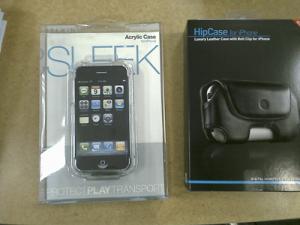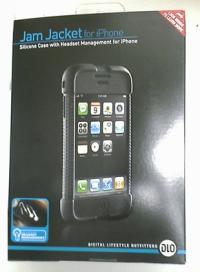 Of course, iPhone will also work with Bluetooth headsets, including its own Bluetooth headset, which an
unconfirmed
rumor points to a $129 pricetag for. iPhone also includes Apple's 30-pin dock connector, so most existing iPod accessories should work as well (car chargers, FM transmitters, etc).
Update
: Multiple reports from MacRumors sources are pointing to a $129 price point for Apple's Bluetooth ear piece accessory.