iPhone Guided Tour and Site Redesign
As noted by forum reader CoolOSXApps, Apple has posted an online guided tour of the iPhone on their website today. The 20 minute tour Quicktime movie may be viewed in small, medium, and large formats or downloaded for later viewing.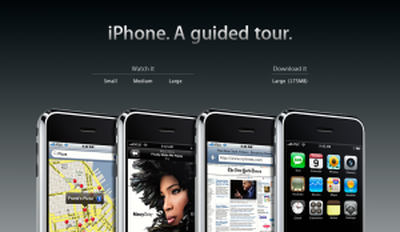 Meanwhile, Apple has redesigned their iPhone pages again.
From the tour:
- you can view Excel, Word and PDF email attachments.
- driving directions and traffic information